Robert Adams, MRP, PSA
3rd Generation Broker / Realtor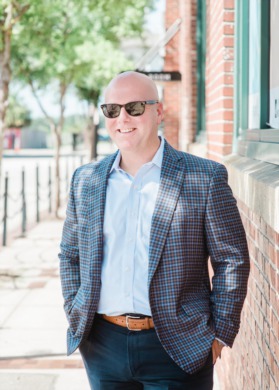 Robert Adams is a native of Jacksonville, Florida and a veteran of the United States Marine Corps.  As a 3rd generation Broker / Realtor, he was raised in a "real estate family".  His Grandfather, Aunt, and Mother combined have over a 100 years of experience in the Jacksonville real estate market.
Much of his professional career was not spent in real estate, but with Adecco a Global Fortune 500 Staffing Company (formerly, MPS Group) and Web.com a leading provider of internet services and online marketing solutions for small businesses.
There are many common threads in Robert's current real estate role and past professional experiences that make him stand out, such as providing the highest level of Customer Service, Integrity, Dependability, Knowledge, and Enthusiasm.  Robert believes these attributes are the foundation and key to forming and growing long-lasting relationships with his clients.
Married and the Father of two children, Robert is a 3 time marathoner and loves spending time with his family and friends boating and fishing on the St. Johns River and inner coastal waterway.